***New clients scheduling in July 2023!***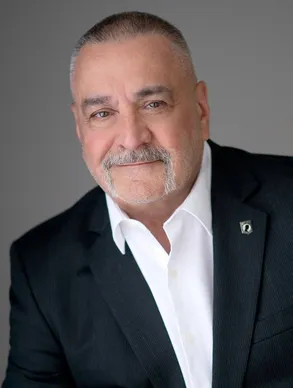 "When we are no longer able to change a situation – we are challenged to change ourselves." Viktor E. Frankl
Finding the right therapist can sometimes be an overwhelming and daunting experience. Dr. Coppolo has over 28 years experience working with individuals, couples and families. His experiences have inspired him to draw upon various approaches of cognitive behavioral and psychodynamic methods while sensitive to the uniqueness of the individual. He devises treatment plans that suit the personalities, interests and needs of the people who seek his services.
Dr. Joseph Coppolo Jr. is a psychologist licensed in the states of Florida and New York. He received his doctoral degree from Yeshiva University, Ferkauf Graduate School, New York and also holds graduate degrees in Special Education and School Psychology from the City College, CUNY.

Dr. Coppolo is a combat wounded Vietnam veteran and Purple Heart recipient and has worked with returning war veterans and their families in dealing with issues related to loss, grief, trauma and posttraumatic stress. Following the attack on the World Trade Center, Dr. Coppolo was called upon by the FDNY medical director as a member of the trauma team providing crisis intervention and critical incident stress debriefing for firefighters and their families.
In addition to his private practice, Dr. Coppolo has 28 years experience in the field of special education with the NYC Department of Education and has provided psychological services in New York since 1979. He was the Director of Clinical Services for On Your Mark, Inc., a non-profit agency that provides comprehensive services for persons with developmental disabilities and neurological impairments. Dr. Coppolo was an adjunct professor of psychology at Long Island University, as well as St. Paul's School of Nursing and St. John's University. He was a consulting supervising psychologist for Crossroads Unlimited, Inc., a residential and day program for persons with dual diagnoses. Additionally, he has supervised graduate level students in mental health counseling from St. John's University, City University of New York and Seton Hall University.
Hours: Dr. Coppolo's hours are Tuesdays 10am to 6pm, Wednesdays 10am to 5pm, and Thursdays 10am to 6pm.
Ages: 16 and up
Dr. Coppolo accepts Cigna (no eap), Key Benefit Administrators for LeeHealth Plans, and self pay.