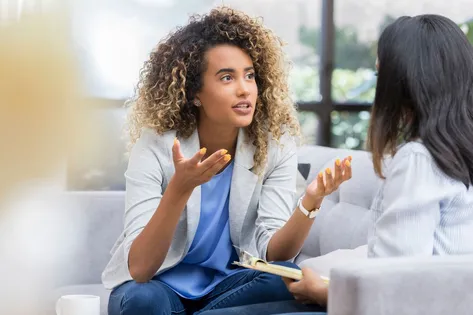 The field of psychology has come a long way since the 1800s with its origins integrating knowledge from the prominent thinkers in philosophy and physiology of the time. Over centuries, the field of psychology has continued to evolve through rigorous scientific study, proving itself valid as an essential discipline in the understanding and healing of the mental aspects of our human condition. By 2018, most health care providers realize the importance of psychology in the healing of their patients, and many have become just as attuned to the need for a psychology consult as the need for lab work or x-rays.
Physicians are in a unique position to witness some of the worst situations affecting our health. Because the body and mind are interdependent, when a person's physical health is at risk often their mental health is vulnerable as well. From this perspective, many doctors see psychologists as needed only in the most serious of circumstances. Yet, can a psychologist help in more minor or temporary situations or even in preventative care? Absolutely.
Let's consider the physician who has the knowledge, training and skill to initiate exploratory surgery to identify the source of a physical symptom, yet, after considering the factors involved and severity of the symptoms, may not recommend this course of action at all, but instead suggest a less invasive approach. Psychologists are similarly trained to explore and understand the processes that contribute to symptoms interfering with a person's mental well-being. However, a psychologist's clinical doctoral training and ethics training is also designed to prepare them for collaborating with a client to identify their own goals and to understand when more intensive psychotherapy is not necessary to improve life satisfaction. Instead, a more solution-focused approach is what is desired and useful for many people.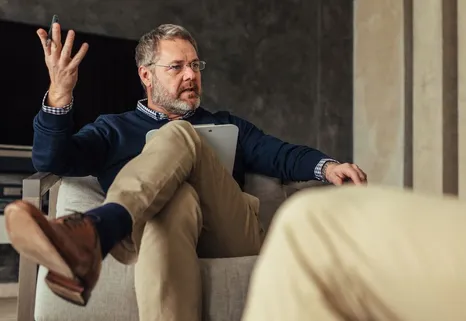 Solution-focused therapy is a brief approach to psychotherapy, not dissimilar from the currently popular concept of life-coaching. In solution-focused therapy a psychologist and client take a collegial approach focusing predominantly in the present and goals for the future, discussing history only to the degree necessary for a clear understanding of the client's concerns. Examples of goals appropriate for solution-focused approaches include stress management, time management, life satisfaction, improving organizational skills, communication skills, professional development and career enhancement, assertiveness training, breaking habits and improving productivity. In this therapeutic approach, the work focuses on the client's strengths, thoughts and actions, identifying patterns they wish to change and overcoming obstacles in order to achieve goals.
While psychologists can certainly provide this type of solution-focused "coaching" therapy, we are also trained to do more in-depth work when indicated and requested. This is true in our Fort Myers practice, Associates in Family Psychology (fampsych.com), where my partners, Dr. Shari Chrovian and Dr. Amy Mulholland and I, along with our psychologist team, Dr. Ana Leticia Lopes, Dr. Eric Howard, Dr. Michael Ghali and Dr. Joseph Coppolo, are available to discuss approaches that might be helpful for optimizing your effectiveness as a physician and your overall life satisfaction. If you are interested in learning more about this opportunity made available to you via the Physician Wellness Program offered to members of the Lee County Medical Society, call your participating psychologists' office and discuss with their office manager the type of approach you are looking for.
Originally published in part in: Calkins, Cori. "A Case for Solution-Focused Therapy." Sept. 2018. Lee County Medical Society Bulletin,42:7.